Month:
August 2012
SQL Server Social No. 9 is just around the corner, if you haven't already you should go and register right now. This month we are introducing a new format to the event: Ask The Experts.
Ask The Experts
Our Ask The Experts format incorporates the best bits of any networking event: keeping it social, relatively unstructured but with the bonus of having industry experts on hand to answer YOUR questions. These industry experts have kindly agreed to be at the event for your benefit. So do your homework, and come prepared with some good questions.
This Month the focus is on Business Intelligence. Our experts are three of the best. Boyan Penev, Darrren Gosbell and Simon Selves will be at hand to answer your questions and provide advice on the vast topic of SQL Server Business Intelligence and GIS.
Boyan Penev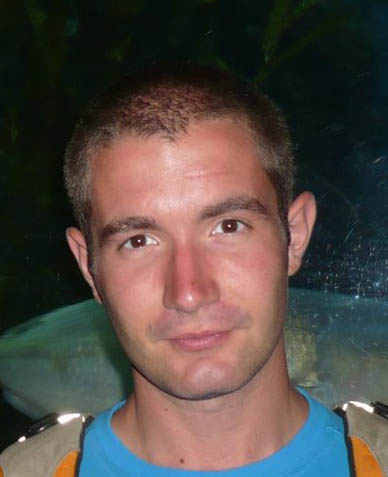 Boyan is a SQL Server MVP who specialises in all components of the Microsoft SQL Server Business Intelligence stack.
Boyan's topics of conversation will include Microsoft SQL Server BI Stack, Microsoft Office and the future roadmap of these products, their current capabilities and features, as well as Business Intelligence and Data Warehouse Best Practices and concepts.
..
.
Darren Gosbell

Darren Gosbell has over ten years of practical experience in building and implementing data warehousing and business intelligence solutions for some of Australia's largest corporations. Darren has been awarded as a Microsoft MVP SQL Server since 2006 in recognition of his contribution to the community specially in the areas of Analysis Services and MDX. Darren contributes to a number of open source projects including BIDS Helper, AS Stored Procedures, PowerSSAS and Dax Studio. Last year he was accredited as one of the first 11 Analysis Services Maestros...
Simon Selves

Simon is a GIS Masters Graduate with 14 years of Spatial Industry experience in both the UK and Australia, with strong expertise in the use of MapInfo and ESRI systems.
Simon specialises in Spatial Data Warehouse design and implementation using MS SQL Server 2008 R2 technology, Retail Network planning and analysis, Socio-demographic modelling and analysis for targeted marketing campaigns.
.
.
So come to SQL Server Social next week and meet our experts as well as other Melbourne data professionals. And don't forget that this is a sponsored event, so we will have food and drinks available for registered attendees.
SQL Server Social No. 9 Event Details
When: 2012/08/08 From 6:00pm onwards
Where: The Bull & Bear Tavern, 347 Flinder's Lane, Melbourne
How much?: Free!
Duration: 'til late!
See you there!
This entry was posted in Events, News, SQL Server Social and tagged Boyan Penev, Darren Gosbell, Melbourne, microsoft, Simon Selves, sql pass, sql server, SQL Server Social, sql social.