Month:
August 2013
Yes. It's true. SQL Social is now the official weather forecaster for Melbourne.
Why? Well because for the last 4 events it has rained (heavily I might add) at the precise moment everyone leaves their cosy offices and begins to make their way down to SQL Social. This puts a lot of people off attending. Although I personally don't see why; we are located right next to a tram stop and but a 150m from Southern Cross Railway Station, AND we have free drinks and pizza!
SQL Social 17 was at least well turned out despite the weather, even if we had a 50% drop-off. With about 25 people in attendance and Dr. Greg Low doing a wonderful job at explaining all that Red Gate Software had to offer, we had a great event.  Most of the attendees walked away with a little something from Red Gate, including two lucky people who took home SQL Server Source Control licenses!
The Royal Melbourne Hotel has once again played host to our event and I must thank them again for providing us such as great venue with such wonderful staff. A big thanks also to Lobsterpot Solutions for the ongoing support of SQL Social.
This entry was posted in SQL Server Social and tagged Melbourne, royal melbourne hotel, sql social.
Unless you have been hiding, you'll know that our next event has already been booked in for Wednesday 7th August, 2013.  As usual we will be at the Royal Melbourne Hotel from 5:30pm.
Please register at http://sqlsocial17-eorg.eventbrite.com/
As well as the usual opportunity to network and learn more about data & information management in a relaxed atmosphere with plenty of food and drinks for the evening (thanks to our fantastic sponsors); this month we have some extra special treats …
Red Gate Product Demos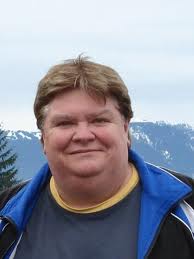 We are fortunate to have Dr. Greg Low joins us this month and talk to us about Red Gate and their awesome software.
Greg is the CEO and Principal Mentor with SQL Down Under (www.sqldownunder.com). Greg is a long-term SQL Server MVP and a member of the global Microsoft Regional Director program.
So please come down for something to eat & drink, and find out what Red Gate has to offer. You may even be in with a chance to win some great Red Gate prizes!

Since 1999, Red Gate Software has produced ingeniously simple tools for over 500,000 Microsoft technology professionals worldwide.
Red Gate currently specialize in MS SQL Server and .NET tools. Our philosophy is to design highly usable, reliable tools that solve the problems of DBAs and developers.
See you there!
This entry was posted in Events, Special Guests, SQL Server Social.